Painted Kitchen Cabinets
Painted kitchen cabinets are a very popular option for people that don't want the traditional look of wood. Replacing your cabinets can be time consuming and very expensive. Painting your existing cabinets is a cost effective alternative.
While Pinterest, Good Housekeeping, and DIY websites make painting your kitchen cabinets look easy, in reality, it's a project that has many opportunities to be a disaster. For a long lasting paint job you need to follow very particular processes and use high-grade products to avoid future chipping and peeling. And remember, proper preparation is as important as the painting itself.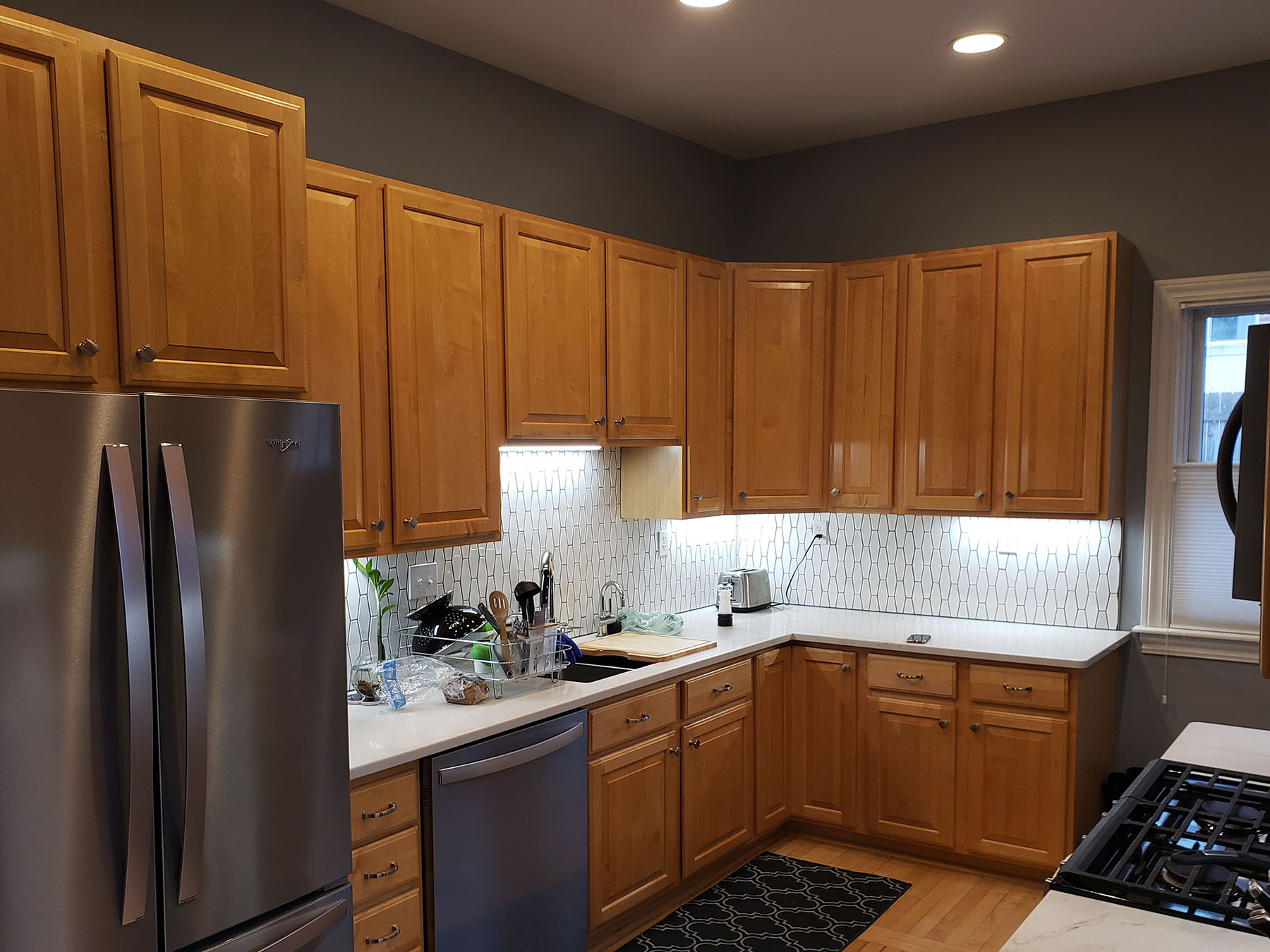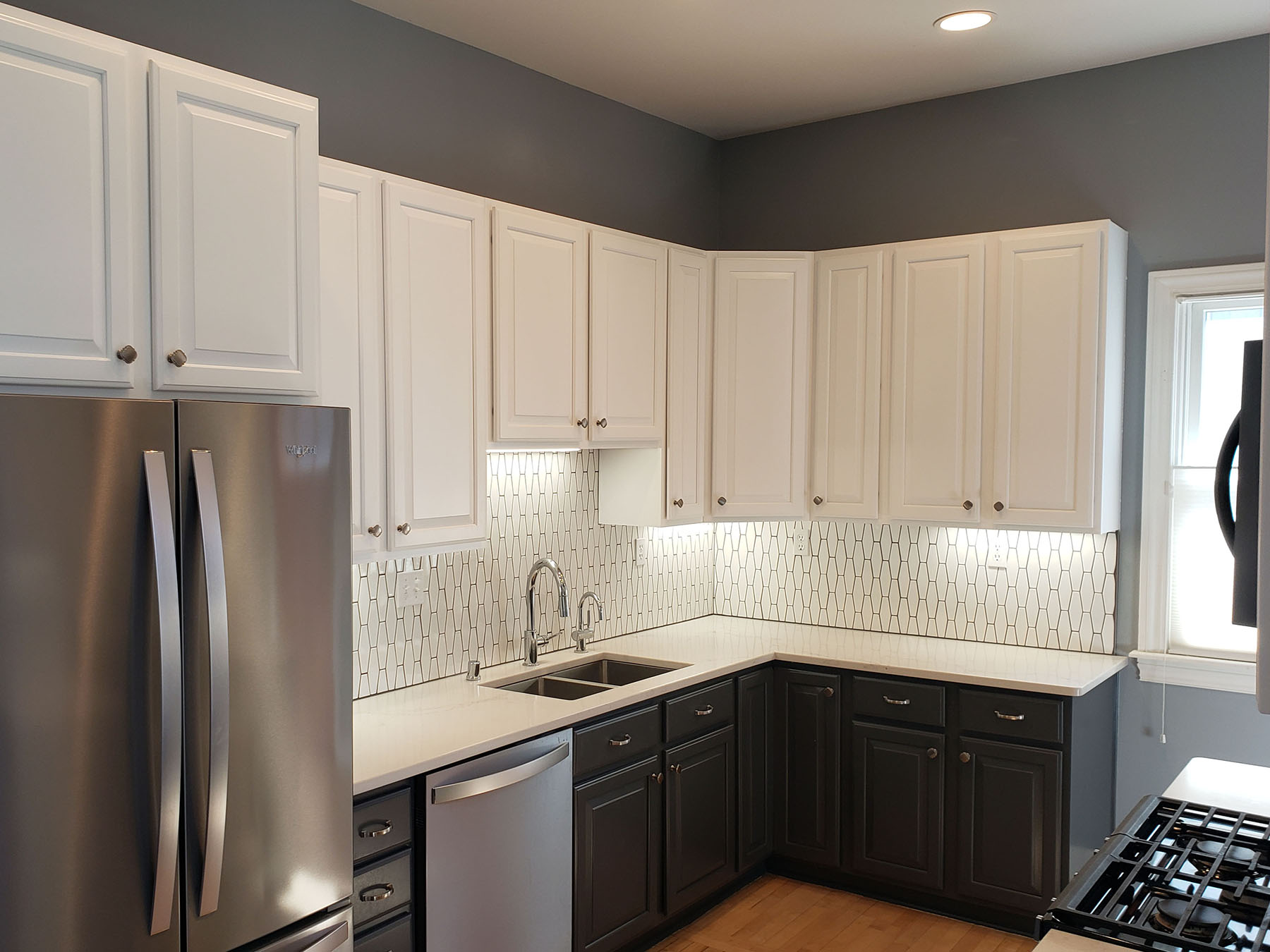 Kitchen Cabinet Painting Steps
Number and remove all cabinet doors and hardware.
Clean grime and grease off all surfaces.
Sand, dust, and vacuum. If you don't have a clean painting surface the paint won't stick.
Apply a quality primer. Skipping this step can cause knots and stains to bleed though as your paint cures.
Fill all holes and dings.
Sand, dust, and vacuum…. Again
Now that your cabinets have been properly prepped, we can begin painting.
Apply the first coat of paint. High-quality paint is worth the investment.
Sand, dust, and vacuum. Remember; If you don't have a clean painting surface the paint won't stick.
Apply second coat of paint. (repeat as needed)
Reassemble the doors with hardware and remount.
Then we do a full cleanup. Our goal is to make your home look better than when we started!
And after your project is complete, we will do a full inspection. This helps to ensure that everything has been completed to your specifications and that you are happy.
Hiring a professional painter to paint your cabinets is essential to avoid costly mistakes of hiring the wrong company. We often get calls to redo other painters' poor workmanship, which costs more than hiring the right company in the first place. This is why Two Day Painting is a smart decision for a project like this. We have extensive experience, a professional shop and a dedicated spray booth.
Call us today to take the next steps for getting a free consultation on your cabinet painting project.