Drywall Repair Services
Drywall repair is a necessary preparation process for any interior painting project if you are looking for professional results. As with most project prep, making sure you follow the correct steps will help to ensure that you will achieve the right results.
The Most Common Causes of Drywall Damage
Cracks – Drywall cracks can be caused by a couple different issues. In the state of Wisconsin we have seasonal temperature changes that causes wood to contract and expand due to changes in temperature and humidity. This movement in the wood puts pressure on the drywall that often results in cracks. Drywall cracks can also be an indicator of more serious problems involving foundation settlement. Often, these cracks will be the first sign of a more serious structural problem in your home.
Loose or Peeling Joint Tape – Sometimes drywallers use joint compound that is a lower quality product or formulated to be easier to work with or sanded. Sadly, these lower quality products often have a much higher failure rate. Whatever the cause, this will need to be fixed before starting your painting project.
Nail Pops – Nail pops are little bumps or cracks in your drywall caused by nails heads. As your home expands and contracts, the nails holding your drywall to the wood studs can work their way loose. As this happens the nail will put pressure on the drywall tape and joint compound and "pop" out a bit. This is completely normal and is not a cause for concern. However, they are unsightly. This is something that will need to be fixed prior to painting your walls.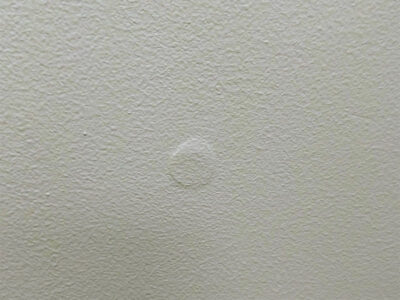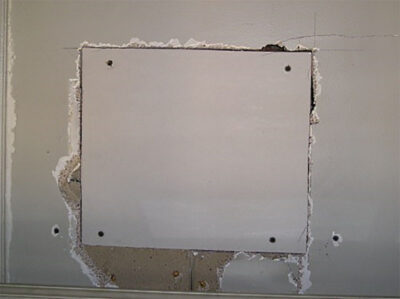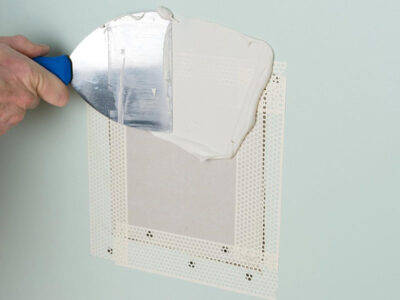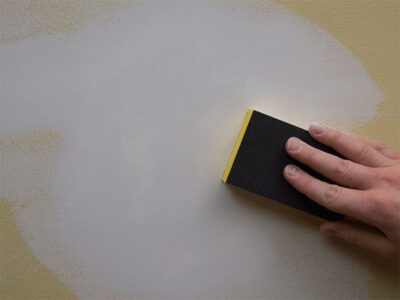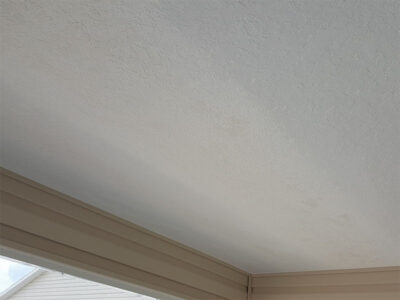 Furniture Scuffs – This happens to everyone. Whether moving furniture to achieve a new look and feel or making space for company, furniture seems almost attracted to your drywall. And when it happens you will be left with dings and scuffs. A simple problem can be solved with a simple solution. Just be sure to have it done as part of your painting prep.
Corner Damage – What happens when you use soft materials in high traffic areas? Drywall compound is relatively soft. Your drywall corners have a metal strip protecting the drywall, but not the joint compound. And this joint compound will take a beating in highly exposed places like exterior corners. This is another easy fix by a qualified professional.
Holes – Drywall holes come in many shapes and sizes. There are a number of reasons you may have holes in your drywall, it's only important that you have the holes properly fixed. Patches can easily be used to fix small holes, but bigger holes will require a bit more work. Be careful to have an experienced professional tackle these repairs for best results.
Water Damage –When it comes to water damage and drywall, make sure you fix the problem first. Water damage is the result. If you fix the drywall and ignore how it was damaged in the first place, it will only be damaged again. Fixing this damage is necessary because it looks terrible and the damage has also weakened. There may even be factors that are harmful.
Once the drywall repair has been properly completed, you will have clean canvas to ensure professional results with your next interior painting project. Call the experienced tradesmen at Two Day Painting for a free quote!