Color Consultations
Colors are one of the most important factors to achieving the perfect look of your home and interior living space. Colors have such a powerful effect on aesthetics and even your mood. Needless to say, colors are a big deal.

With so many paint colors, trends, and finishes, the color selection process can be complicated. It can also be frustrating. And the risk of choosing the wrong color can be stressful. But with the help of our professional color consultants it doesn't have to be! We offer free color consultations for every project over $1,000. We want you to be happy with your colors and to make things easy on you which is why we encourage you to take advantage of this free service of ours.

WHAT TO EXPECT

After choosing to hire the top rated painting company in Wisconsin (that's us!), we will reach out to schedule an in-person 1 hour consultation. Our professional color consultant will take a look at your home or space, take the room's decorations and architectural elements into consideration, discuss your goals, and creatively present some examples of colors and color schemes. The consultant will help you narrow down some options for you to pick through.

DON'T KNOW WHERE TO START?

Call us! We'll guide you through the process and help turn your painting vision into reality!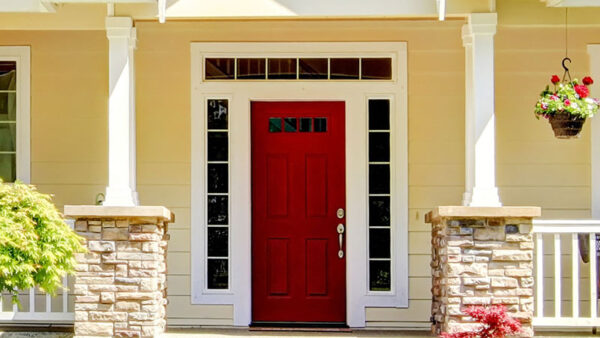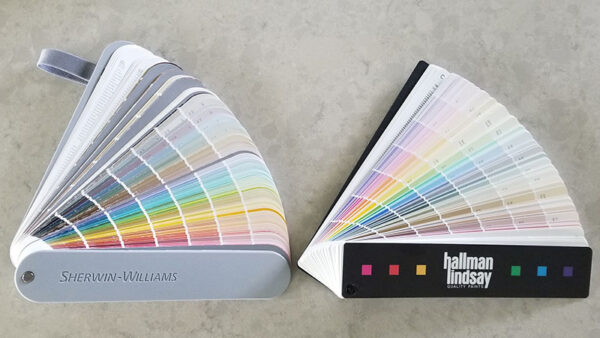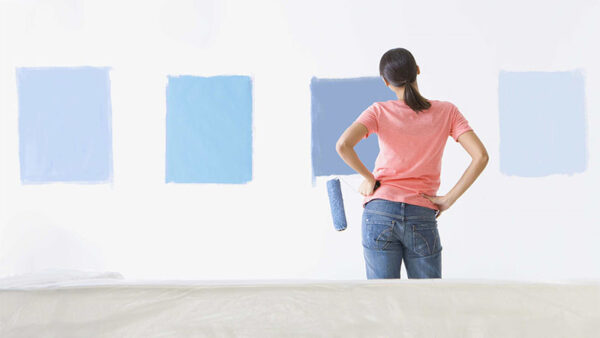 What to Consider When Choosing Paint Colors
Sheen – The sheen of your paint refers to the amount of light that will be reflected off your finished surface. Paints with no or lower sheen absorb light more than it reflects. Semi-gloss and gloss sheens reflect light which gives a brighter, shinier look. Higher sheen surfaces can be scrubbed which makes them easier to clean.

Lighting – The light in your living space can make a big difference in the way your color looks. We chose a beautiful beige in our living room color because we wanted to be safe.

Add color through accessories and House Beautiful will send the photographers

. But here's the problem. Our living room has natural light exposure on the east, north, and west walls. That means our beautiful beige walls change colors depending on the time of day. Beige in the morning, green in the afternoon, and brown at night.

Furnishings – Large area rugs or bold colored couches can reflect unwanted colors on interior painted walls. That gray wall you saw with Joanna Gaines is a beautiful, neutral base. But what happens when you place a red couch five feet away from it? The red reflects pink on the wall.

Flow – The flow of your home should also be considered when looking at color. With today's open concept homes you rarely see just one room at a time. The kitchen overlooks the living room and dining room with a hallway leading to bedrooms. That is four separate areas that will look much nicer if they share a common element that helps your eye flow from space to space.