TWO DAY PAINTING
We are a full service, one-stop-shop painting and carpentry company that can handle your complete project from start to finish. Our areas of expertise include, but are not limited to:
EXTERIOR PAINTING & STAINING
Exterior painting has many benefits. A fresh coat of paint will improve curb appeal and give your home the protection it needs from the elements. All types of siding can be painted, including cedar, fiber cement board, LP smart siding, aluminum, brick, vinyl, stucco, etc.  Each type has a different process and recommended products to ensure the longest lifespan possible!
CARPENTRY SERVICES
Split and rotting boards will typically happen when a house is not maintained as well as it should, or water is penetrating somewhere where it shouldn't be. This can happen due to peeling paint, failed caulk, ice dams, or many other causes.  Replacing those areas is very important before applying a new coat of paint. Our professional carpenters can replace any areas needed on your home.
DECK & FENCE STAINING
Weather is tough on decks and fences, especially in Wisconsin. Cold, hot, rain, sun, and snow. All of these conditions can do a lot of damage to wood if it's not properly protected. Staining your wood deck or fence is an economical way to help protect that wood so you don't have costly repairs down the road.
POWER WASHING
We can power wash your home, patio, deck, or driveway to remove built up dirt and make it look brand new again! We also power wash many of our homes prior to painting to ensure a clean surface and a long lasting paint job. One of the most common ways paint fails is from applying paint to a dirty surface.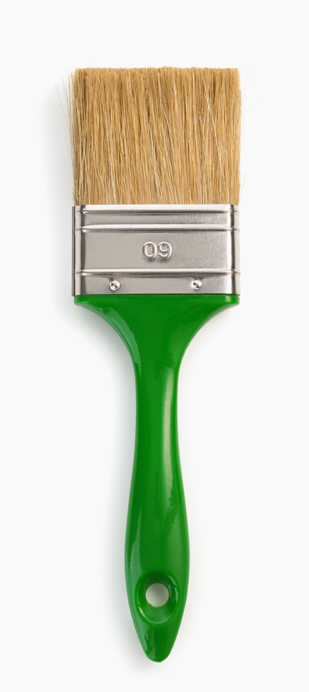 INTERIOR PAINTING
Interior painting is a great way to give your home a new look. New paint can help to redefine a space, change the feel of a room, cover unsightly stains or marks, clean and protect your walls, and improve the salability of your home when you are prepping it for sale. Give us a call for expert advice on color selection before planning your next project!
DRYWALL REPAIR
We can fix any of your drywall repair needs!  We are very experienced in repairing drywall and re-texturing after the repair to match your current texture.  We typically find drywall cracks, holes, nail pops, separating drywall tape, and water damage in many homes. Fixing this damage before painting helps to ensure professional painting results!
KITCHEN CABINETS
Replacing your kitchen cabinets can be very expensive. A cost effective alternative is painting your existing cabinets. For a long lasting paint job you need to follow very particular processes and use high-grade products to avoid future chipping and peeling. Painting kitchen cabinets, when done right, range from $3000-$8000.
COLOR CONSULTATIONS
Choosing a paint color from a 2 inch color sample can be very difficult. It's hard to detect the underlying hues and tones and often results in a color change after application. Color consultants have an in-depth knowledge of colors, finishes, and current trends to help give you expert guidance in creating a perfect space.