Tips For Hiring A Painting Company
May 18, 2022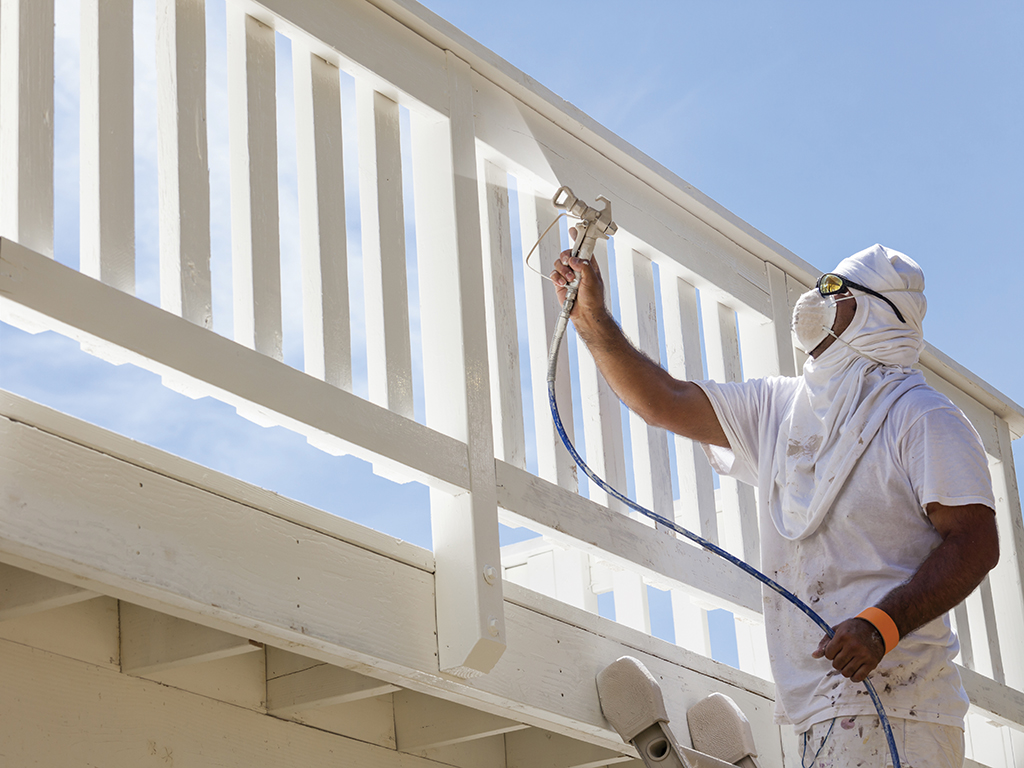 Hiring a contractor can be a big investment of time, money, and emotion. We have all heard stories of contractors who have turned into total nightmares. Projects can go way over budget, take far longer than expected, or just don't meet the quality standards you expected to pay for. Not all contractors are created equal and yes, price does often reflect quality. With these two facts in mind, the following tips can help ensure a contractor that is a good fit for your project and your personality.
Get referrals
There is often no better recommendation than that of a past customer. Talk to friends, neighbors, or even internet testimonials. Please keep in mind internet testimonials are often cherry picked or all together fictitious. With contracting consistency is key. If a contractor did an amazing job for a person you trust, odds are they can give you the same experience.
Call several quality professionals
Did they answer the phone? Some contractors are notoriously hard to reach. You want to work with someone who is easy to communicate with. If a job has issues or an expectation isn't met, communication is usually where things can go wrong.
Meet with the contractor. Are they on time for their scheduled appointment? Do they look the part, professional, organized?
The way in which a painting company approaches your initial meeting will often be a good reflection of how they approach your job once hired. Each and every step of the process should be approached with care and professionalism. First impressions go a long way. When you meet someone, trust your gut. Do you like them? Do you trust them to do a quality job?
Investigate them and their company
Assuming you like them, trust them, and like the way they communicate with you regarding your expectations for the project, look into their track record of performance. It's impossible to please everyone and often the most negative customers make the most effort to smear your reputation. With a little due diligence it's pretty clear what past customers generally think about the quality of the contractor, their workmanship, and professionalism.
Get bids
Price isn't everything and price does reflect quality, nonetheless, you want to keep your contractor honest by getting three bids from similar companies.  Most bids from a qualified contractor or estimator should be relatively similar. Make sure the proposal they present is clear and all work to be performed is clearly defined in writing. There will be price variance, but it shouldn't be so extreme as to make you feel uncomfortable.
In addition to price, what terms does the painting contractor offer?  Is financing available? Is the down payment reasonable?
Often times, too large of a down payment can be a red flag. Fly-by-night contractors often demand huge down payments and then are never seen or heard from again. Expect an initial deposit of 10%-25% on average.
Once you feel ready to make a decision, consider the following; who do you like, who has the most consistent track record, and who has a reasonable price with terms that fit your needs.
I can't stress enough how important it is to trust the qualifications of the contractor and if you enjoy their personality before you hire them. Work with a contractor who knows their business, is professional, ethical, and most importantly is willing to do whatever it takes to make sure YOU will be happy with your choice to trust them as your painting company. Customer service, qualification, and confidence in your choice are key. Happy hunting.