Painting Your Kitchen Cabinets
May 18, 2022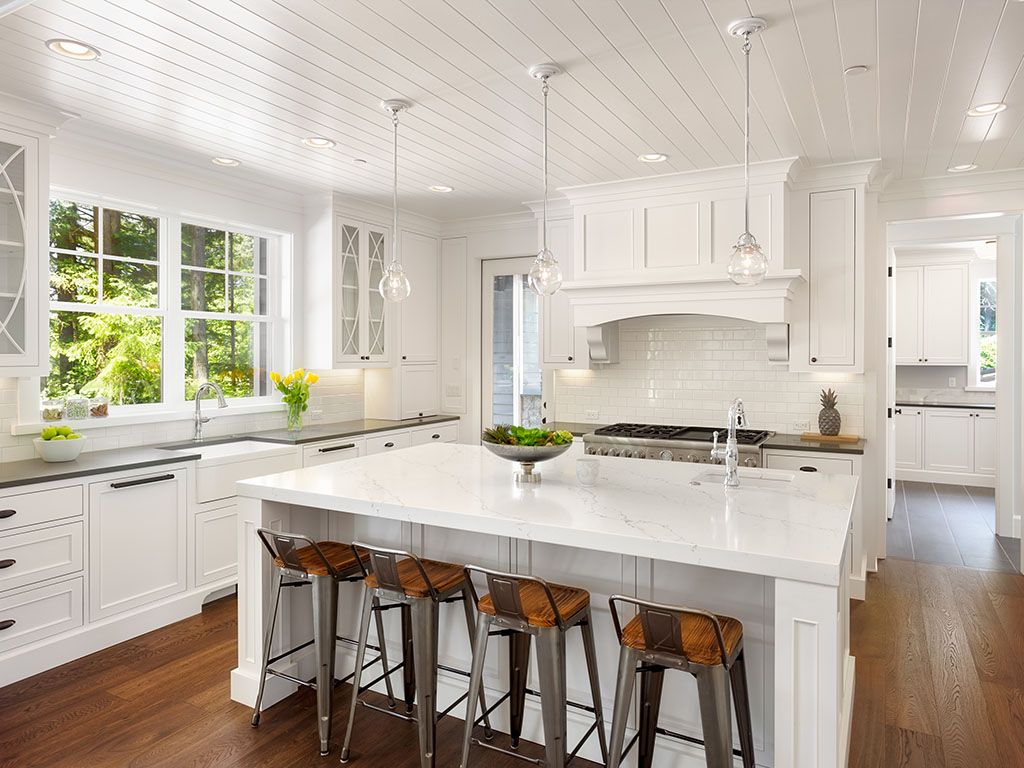 The most popular trend in painting right now is painting your kitchen cabinets. This can transform the way your kitchen looks, feels, and is much less expensive than buying new cabinets.
There is a special process for painting kitchen cabinets the right way. Many companies will come in, remove the hardware, and paint the cabinets. Without doing the correct amount of prep work, your cabinet finish will not last.
Proper preparation for your cabinets involves removing the hardware, washing all greasy areas, using a sander to ensure a smooth surface, priming using a specialty primer with a high amount of bonding agents, and applying two coats of Hallman Lindsay's Aqua Alkyd paint. This paint is an oil/latex hybrid enamel that will leave a very durable and washable finish for best appearance and longevity.