How much does it cost to have your home's interior painted?
May 18, 2022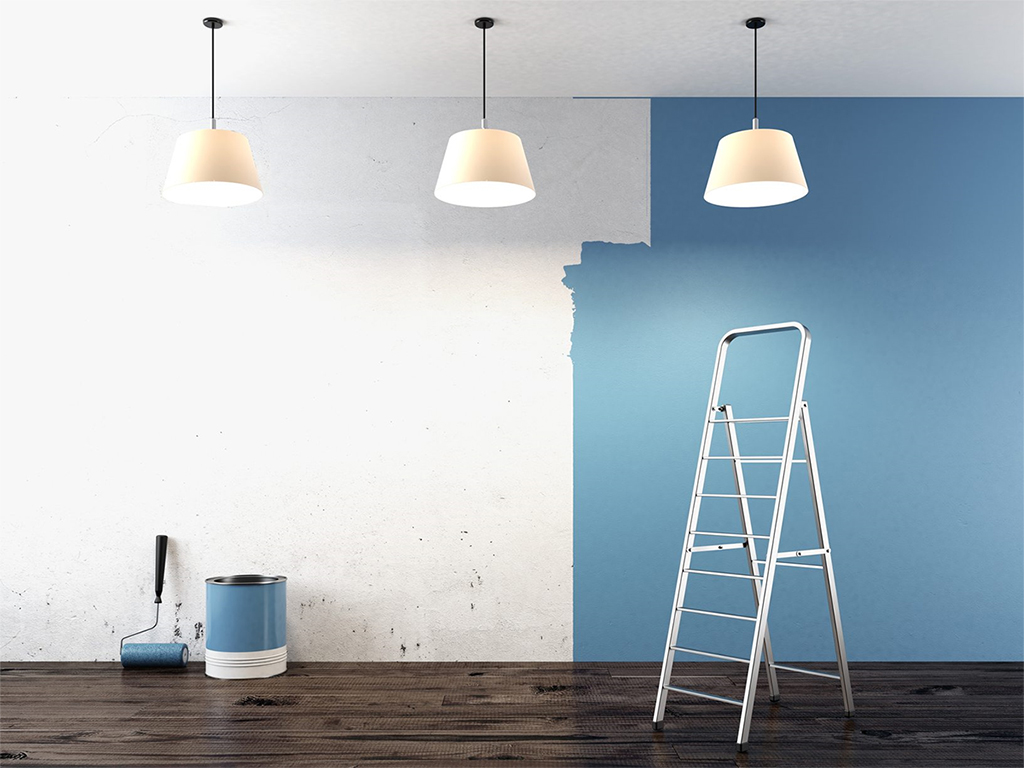 Painting is one of the quickest and least intrusive ways to give your home's interior a face lift and it's one that can produce dramatic results as well. However, many homeowners feel overwhelmed when tasked with this project – From choosing the right contractor to choosing a lasting color scheme. To avoid getting stuck with a less-than-perfect experience, it is important to have proper price expectations and a clear understanding of what the contractor will be doing for you. Let's take a closer look at the costs associated with interior painting.
Calculating Room Painting Costs
The cost to paint an average size room (12X15) ranges from $480-$790, not including ceilings, trim, frames, doors, and other woodwork. There are also several other painting factors that impact the cost. When estimating the cost, professional painters will start with determining the size of the area to be covered. The easiest way to calculate the size of the paintable area is to add together the length of the wall and multiply it by the width of the room from floor to ceiling. The resulting amount is the room's square footage. This total is a starting point, as it is not all paintable surface. The painters won't paint the windows and doors, for example, and they must account for ceiling trim and baseboards as well. This paintable area will also aid in determining how much paint is needed for the project.
Room Painting Cost Factors
Here are some other cost factors to consider when it comes to the cost of painting a room:
Size of the Room – the size of the room to be painted is the most important factor in determining the cost of professional painting. It will take a painter longer to cover a large room than a small room, or rooms that require a significant amount of "cutting" around cabinets, vanities, shower stalls, and other components. More time is also needed for rooms with high ceilings, which requires more time for ladder movements.
Textured Walls – a textured wall, such as knockdown or orange peel, will need more paint than a smooth wall. The texture adds more surface area, even though it doesn't increase square footage. Determining the additional surface area depends on how much texture there is. Additional time is also needed for edging along ceilings and along wood trim.
Colors and sheen – multiple colors, such as accent walls, and different type of sheen (also referred to as gloss), can affect the cost of the work because it requires the painters to change out equipment, add more edging along color breaks, and the need for more paint.
Prep Time – moving furniture and appliances, masking off woodwork, covering counter tops and flooring, cleaning dirty areas, and spackling are a few other factors that come into play when determining the cost of a painting project. Some rooms, for example, may take several hours to prep due to large amounts of furniture that needs to be moved repeatedly during the project.
Painting the interior of your home can be fun and exciting. Having proper price expectations can help you budget for the project and remove any possible "sticker shock" issues. That way, you can focus on choosing the right contractor, not only based on price alone, but rather on reputation, quality of workmanship, and delivering on your specific needs.