Do It Yourself Painting
May 18, 2022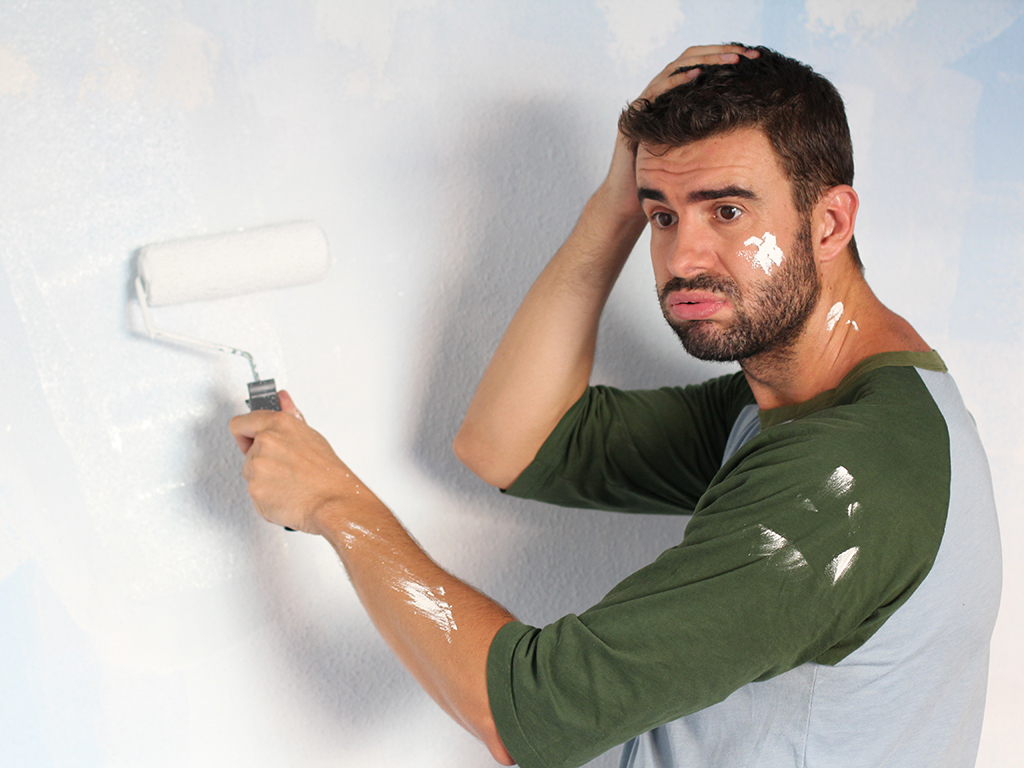 Taking on personal home improvement projects have never seemed more possible thanks to a never-ending list of "How to" demonstrations and tutorials that are easily accessible. We live in an inspirational DIY era fueled by television shows that portray a convincing image that everything is easy, just follow the steps and nothing can go wrong. Combine this fantasy with the magical feeling of saving thousands of hard-earned dollars and it is no wonder why the DIY trend has been booming.
Reality however, is far different than the fallacy that we see on social media, and shows like Flip This House. The fact is most "Do It Yourself" projects end up being nightmares and cost the homeowner far more time and money than they had originally budgeted for. Not to say that every DIY project is doomed, but it shows that it is extremely important to weigh out the Pro's and Con's of taking on such projects yourself and heavily analyzing the risks and rewards. The following steps are just a few criteria to question when thinking of taking on a project yourself.
Time
You might be thinking of taking some vacation days or maybe just working on the weekends to crunch out a potential project. This is all great in the mind of a highly motivated individual, but don't be too enthusiastic to ignore the reality of the scope of work. Many homeowners underestimate the difficulty of their project or fail to grasp the true amount of work needed to complete the job. Ask yourself if you are willing to give up an entire month of free time in order to save "X" amount of money. It's not just the dollars saved either. It is the time away from family, friends, and actually doing the things that you love. Not realizing and devoting enough time to the project can be physically and emotionally exhausting. This is why almost everybody knows someone who still has a half-finished basement.
Cost
Every project has its direct materials costs. Being able to accurately estimate the right amount of paint is important so you aren't left with $300 of unused and non-returnable product, and on the flipside not having to run to the store every hour to pick up another gallon to avoid wasteful leftovers. The supplies needed are also just as essential. Not having the right equipment or tools can make the process painful and far lengthier than would it would have been if you were prepared. Make sure to analyze every step of the process on how it will be done to ensure all necessary supplies can be coordinated. Lastly, the most important aspect when it comes to true costs is your personal value of time. If you could spend the equivalent amount of hours working your main job or doing something else that you are skilled in, it might be more financially beneficial to work on that versus taking on a personal home improvement project to save a few bucks.
Capabilities
Let's be honest. We all would like to believe we are more capable of doing things than we actually are. This tends to end up leaving ourselves at a dead end road with no gas and the only way out is an expensive tow. Be real with yourself on your personal capabilities. Sometimes an extra hand makes all the difference, and sometimes that isn't enough.
Risk
While all projects vary in size and complexity, the one factor that needs to be seriously considered is the risk of injury. For example, if your DIY painting project involves complex roof work or ladders/scaffolding that extend several stories high in the air, there is a real undeniable risk of significant injury. Understand the impact of time away from work whether its days, weeks, or months which means missed income. Even the slightest mistake can leave a lasting injury. If the potential is too risky, hiring a reputable contractor is the best bet. Their insurance coverage will ensure every party is safely covered in the unlucky result of injury.
Value
Taking on a DIY project can be extremely rewarding if planned and executed properly.  The feeling of accomplishment after completing a home improvement project is something that personally fuels us. However, this feeling can sometimes overtake common sense of whether or not a non-professional should take on the job. Before you consider personally taking on your next project, think of these aspects and ask yourself what you value the most. For some it will come down to being able to maintain a stress-free life for themselves and their family, for others it may be the cost savings, or the quest for personal achievement. Despite your reasoning there is no excuse to blindly walk into a project without thoroughly thinking of the pro's and con's.