An Award-Winning Painting Contractor Serving Oconomowoc, WI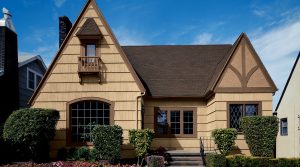 Is the interior or exterior of your home in Oconomowoc, Wisconsin, due for a fresh coat of paint? If so, you may be worrying about finding a painting contractor you can trust for the job. Let Two Day Painting set your mind at ease. We stand apart from other local painting contractors by delivering exceptional service on every project, which has earned us an A+ rating from the Better Business Bureau as well as numerous industry awards.
We Do What We Say We're Going to Do
Being stood up by house painting contractors is all too common in the industry, but the professionals at Two Day Painting are different. We arrive when we say we're going to, and we keep clear and open communication throughout the project so homeowners know when the work will be done. In fact, we take pride in offering quality workmanship, organized business systems, thorough communication, trustworthy service, and timely turnarounds to ensure success.
Our Painting Services
Two Day Painting is a painting contractor that can handle every step of your project, from start to finish. We can spruce up the interior of your home with new colors and do the same for the exterior with durable paints that protect against the elements. We also offer kitchen cabinet painting as a cost-effective alternative to replacing outdated cabinetry.
Free Color Consultations
Choose us as your residential painters, and we'll schedule a free color consultation at your home. During your consultation, we'll help you select the perfect color combinations to bring your vision to life. Once painting day arrives, we'll show up on time to paint your home and then we'll inspect our work to ensure a flawless result you'll love. And we'll include a warranty to protect your investment.
A Painting Company You Can Trust
To learn more about our exterior and interior painting services, and why we're the best painting contractor for your home in the Oconomowoc, WI, area, contact Two Day Painting today.